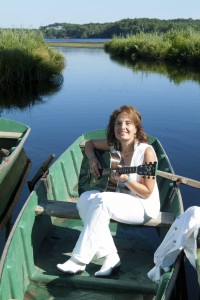 Singer, songwriter,composer, Rose Mary is recognized a most accomplished performer. Her musical influences are mostly  rooted in Vocal Art, Musical Theatre, Americana Folk music,  Country, Blues, Gospel and Jazz. 
 Her Show also reflects her liking for, Celtic, Soul, Swing and Cajun & Tex Mex music.
Rose Mary's performance at the Houston Rodeo Show was featured on CBS' 10 O'Clock News nationwide. Shortly beforehand, she sang at the Annual Cowboy Heritage Association Trail Ride in Houston (U.S.A.).
Rose Mary cut an exquisite  album she entitled »Million Dollar Cowgirl » in Nashville TN-USA . Her most accomplished to date, she penned and co-arranged ten out of the eleven engaging melody driven songs engineered by Eric Hellerman (Martina Mac Bride)
and Gary Paczosa (Alison Kraus, Dolly Parton…) Featuring some of the Most renowned among Nashville outstanding session players (Paul Franklin-Stuart Duncan- Eddye Bayers, Brent Mason…).
Reflecting her particularly warmly atmospheric, stylistic and creative taste for melodies, and poetical spirit, Rose Mary also showcases her expressive vocal diversity, charming stage presence, and a genuine Talent for story telling, for her audience true delight and enchantment.
Besides, Rose-Mary is a Best Performing Artist award winner by the SACEM (French equivalent for ASCAP/BMI) and is a GIBSON endorsed artist.